Friday 26th November
8.30pm
Klappe 11 Cinema festival
Silent film evening with piano improvisation accompanyment: Sherlock Jr by Buster Keaton. Fabrikstr 16, Waldkirch-Kollnau. Tickets: €5.50 Concessions €4.50. Register:
klappe11@elztal.net
.
Saturday, 20th November
7.30pm
Eurythmie-Bühne Freiburg
In the Christian community, Goethe Street. 67a, Freiburg, Germany.Piano pieces by Clara Schumann, Mozart, Bruckner, Bartok and Chopin. Poems by Morgenstern, Byron, Hebbel and Rudolf Steiner. Voluntary donations.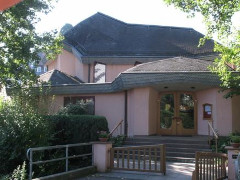 Friday, 19th November
8pm
Elztalmuseum, Walkircher Kulturfestival
Goethe in Words and Tone mit Peter M Ritter, Frauke Hofmann and William Cuthbertson. Elztalmuseum, Kirchplatz 14, Waldkirch, DE 79183, Germany. Voluntary donation. Register
here
.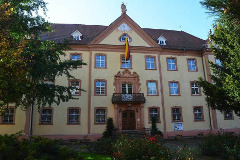 Sunday, 14th November 11.00am
Elztalmuseum, Waldkircher Kulturfestival
Matinée:
Poetry recital
Chopin Nocturne in F-sharp major Op.15 No.2
Chopin Nocturne in F major Op.15 No.1
Debussy Arabesque No.1
Rachmaninov Etude Tableau in E-flat minor Op.39 No.5
Rachmaninov Prelude in D major Op.23 No.4
Scriabin Etude in D-sharp minor Op.8 No.12
Elztalmuseum, Kirchplatz 14, Waldkirch, DE 79183, Baden Wurtenburg Germany. Voluntary Donation.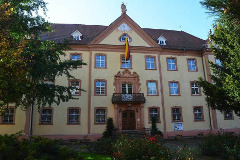 Saturday, October 16th, Performances at 4.30pm and 6pm
Barrel Organ Concert "Threepenny Opera"
The soprano Agnes Lipka will perform in a duet with the tenor singer David Brooke pieces from the "Threepenny Opera" by Berthold Brecht and Kurt Weill. They are accompanied by the original barrel organ from the opera"s premiere (Berlin 1928). William Cuthbertson will accompany the "Aria of Lucy". Henning Ballmann will compere the event.
At Elztalmuseum, Kirchplatz 14, 79183 Waldkirch1, Baden Wurtenburg, Germany. Admission: 15 euros normal, 13 euros reduced, 9 euros children. Please register in advance at
info@elztalmuseum.de
.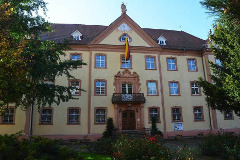 Monday 4th October 19:30
Ecumenical educational work
Beethoven – an evening of music dedicated to the 251st anniversary of his birth. William Cuthbertson will play piano works by Beethoven and Prof.Dr. Ulrich Ruh will talk about his life and works.
Sonata in C major, Op.2 No.3, 1st movement
Sonata in F minor, Op. 57 (Appassionata) 1st and 2nd movements
Sonata in C minor, Op.111 2nd movement
At the Gemeindezentrum St. Margarethen, Kirchplatz 7, Waldkirch, Baden Wurtenburg, Germany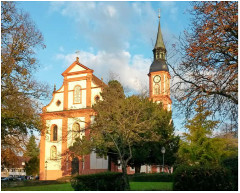 Sunday September 19th, 11am repeated at 12noon
Morning concert
L.V. Beethoven
J.Brahms

Intermezzo A major Op.118 No.2
Ballade G minor Op.118 No.3

F. Chopin

Etude E major Op.10 No.3
Etude A flat major Op.25 No.1
Entry free, donations welcome.
Elztalmuseum, Kirchpl. 14, 79183 Waldkirch, Baden-Würtemberg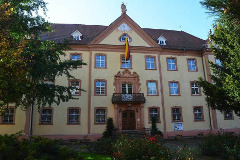 Sunday 29 August, 7:30 p.m.
L.V. Beethoven
Sonata No.1 in F minor Op.2
Sonata No.23 in F minor Op.57 (Appassionata)
Sonata No.32 in C minor Op.111
Haus Beda - Festsaal
, Bedapl. 1, 54634 Bitburg, Rhineland-Palatinate, Germany.
Tickets
Price €10
School children, students €5

Friday 5th March, 8pm
Concert with William Cuthbertson and Frauke Hoffman
Margold by Billy Mayerl and Dizzy Fingers by Zez Confrey. Frauke Hoffmann will be singing the Habanera from Carmen, Besame Mucho and Memory (Lloyd Webber)